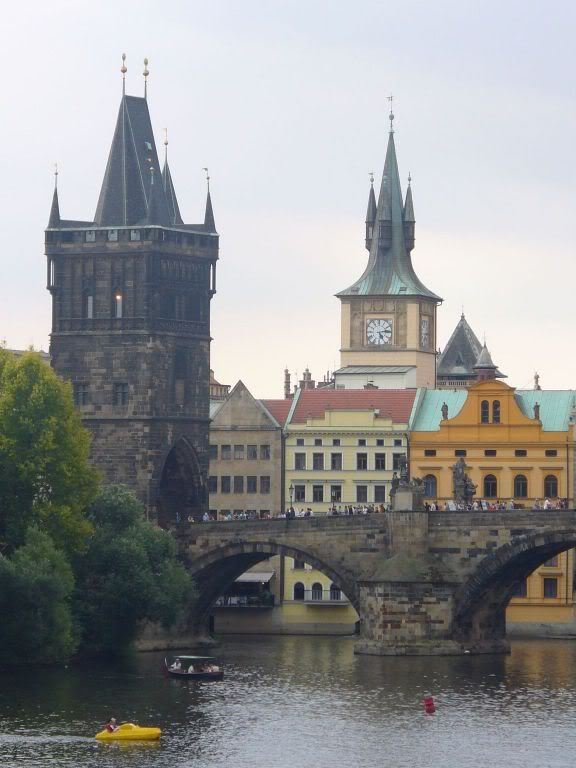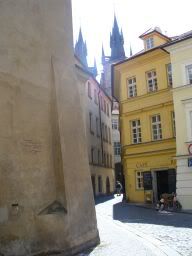 It is 6.45am on Monday morning in Prague. Moments ago a large orange sun rose silently over the Vltava river. It seemed a fitting end to four wonderful days exploring one of the world's most beautiful cities.

We arrived on Thursday afternoon as an unbelieveably hot sun blazed overhead. After checking into our hotel, we spend the remaining afternoon enjoying refreshing ales at a nearby bar. It was far too hot for anything more active. However, once the sun began to set we made our way into the Old Town of Prague. It's been also a decade to the day since I last set foot here. Everything was as I recall. The old town remains a joyous maze of cobblestone laneways, spectacular stone buildings and red tile roofs.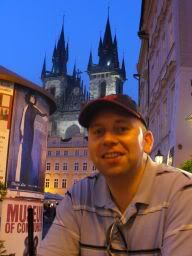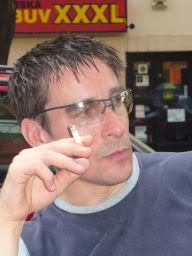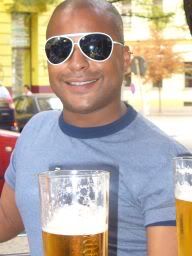 Our group of nine chose a restaurant on the edge of the main square for dinner. Here we sat in the shadow of Prague's famous astronomical clock tower watching the evening unfold before us. The square is magic. It's filled with churches whose ornate roofs give each the appearance of fairy-tale castles. The sort made made popular by Walt Disney. At night each is lit with warm, colourful lights.

Later that evening we wandered through the cobbled streets to the Charles Bridge. This landmark is perhaps the most enduring symbol of Prague itself. It's a stone arch bridge, grimed with age, its entire length festooned with statues of saints. From here we enjoyed a truly spectacular view of Prague castle, stunningly lit, situated atop the opposing hillside. It's hard to capture the atomsphere with words. Honeymoon couples strolled, watching fire-dancers and musicans performing on the bridge, under the watchful eye of black, silohetted saints. Definitely a magic moment.

Friday was spent wandering the Old Town, shopping and sightseeing. Prague is currently hosting an exhibition of large outdoor artworks sited along the city's cobblestone malls. One piece really caught our eye. Known simply as Aerial Water Closets, it consists of dozens of loos, bathtubs and vanity sinks bolted to the end of long, curving rods. We quickly renamed it Bogs on Sticks.
After several hours we settled in for a long, lesuirely lunch at Pravda, a truly world-class restaurant on the edge of the Jewish Quarter. The food was devine, the wine exquisite and the service immecable. We highly recommend it!

From here we wandered down to the riverfront for our first daytime view of Prague Castle. After a short stroll along the waterfront it was time to head back to the hotel to freshen up for an evening on the town. We had a particular club in mind when we set out after dark. However, Prague street addresses seem to have a logic of their own. After jumping on and off several trams, walking city block after city block, we finally found our chosen venue. Probably not the most memorable club I've visited and barely worth the effort it took to find it.
Saturday was spent wandering the grounds of Pargue castle. The castle itself is huge, covering an entire hilltop. It's so large that it completely surrounds an enormous gothic cathedral sitting in its central courtyard. You reach the castle via a winding roadway, or a steep series of broad steps from the township below. The climb is worth every breath. The views across the city and the river were stunning, consisting largely of a sea of red tiled roofs.
In a moment of madness I made Garry climb the cathedral's clock tower with me. 361 spiralling stone steps later, heart failure almost upon us, we found ourselves at the top, affording a view even more stunning than that at ground level. We then wandered the Golden Mile, a narrow laneway of old houses set against the castle wall. The houses have been converted to craft shops selling all manner of artwork, including complete suits of armour (a bargin at only US$500).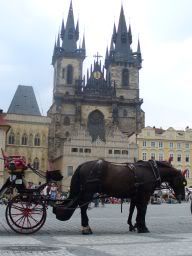 Dinner on Saturday evening was at another world-class restaurant in the Old Town. This meal also marked the formal birthday celebrations for two of our party, one from England, the other from Florida. It was then on to more clubs and bars, hidden in the cellars of old stone buildings.
Sunday was spent in the Jewish Quarter, cruising the river and bar-hopping from shaded courtyard to shaded courtyard. Garry and I also found time for a spot of shopping, picking up sets of crystal wine glasses and champange flutes. For dinner we decided to try out, Ristorante Pasta Fresca, a fresh pasta restaurant that I'd spotted earlier in the day.

What a find! The entrance was rather unassuming, so much so that two of us decided to take a look before commiting ourselves to the venue. The restaurant was set deep in the cellar of a old shop, down two full flights of stairs. The cellar itself was hewn from solid stone, the roof vaulted by a series of intersecting archs. We enjoyed a wonderful meal of fresh pasta.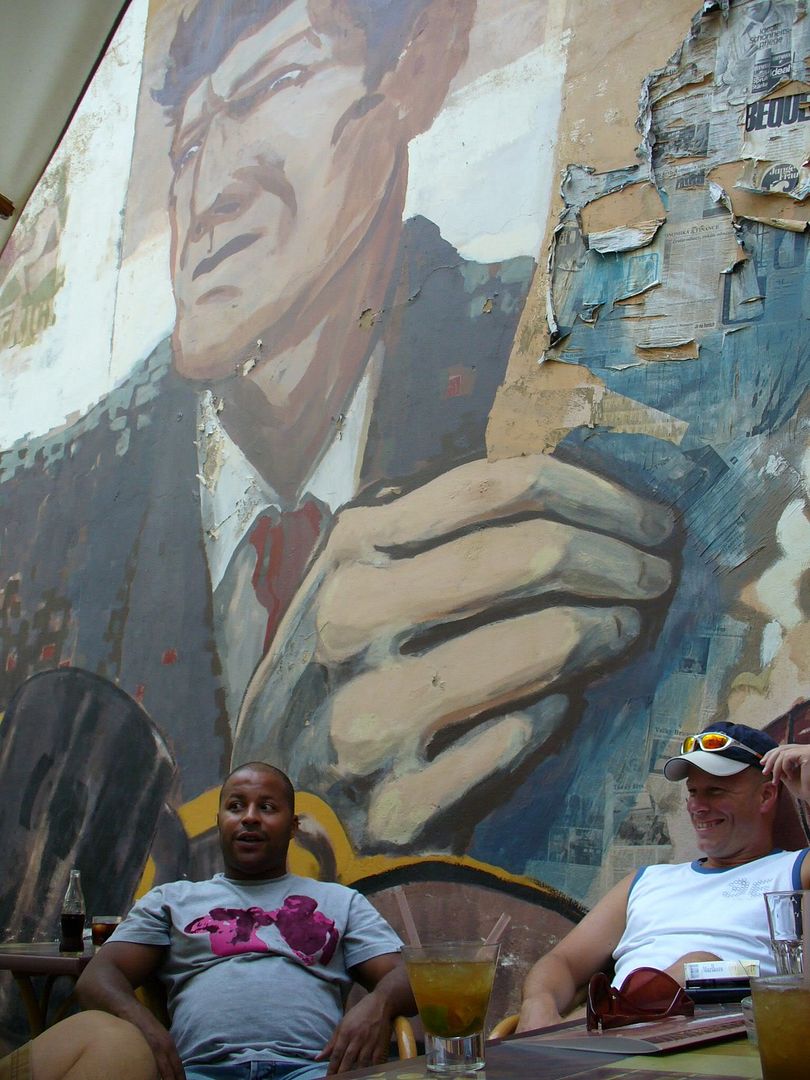 Earlier the same day we'd had lunch at a another "personally discovered" restaurant. We'd found Escape Cafe down a quiet lane the previous afternoon. It sits in a quiet square and had caught our eye thanks to large, wooden shutters framing its windows, which turn revealed small stone walled rooms furnished with large wooden benches. The restaurant also had a special "300-year old" menu, offering meals typical of the early city. Garry ordered the suckling piglet, while I tried the traditional beef golash and dumplings. Both meals were delicious.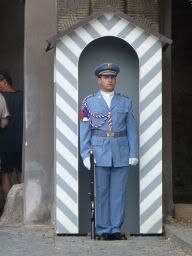 On our final night we also went mad in a local crystal shop, purchasing some much needed wine glasses. Garry's been breaking our existing glassware with wild abandon since arriving in London. Of course, to get the jolly things home, we had to bribe friends to carry them in their hand luggage the following day. We'll repay the debt with a wine tasting evening soon!